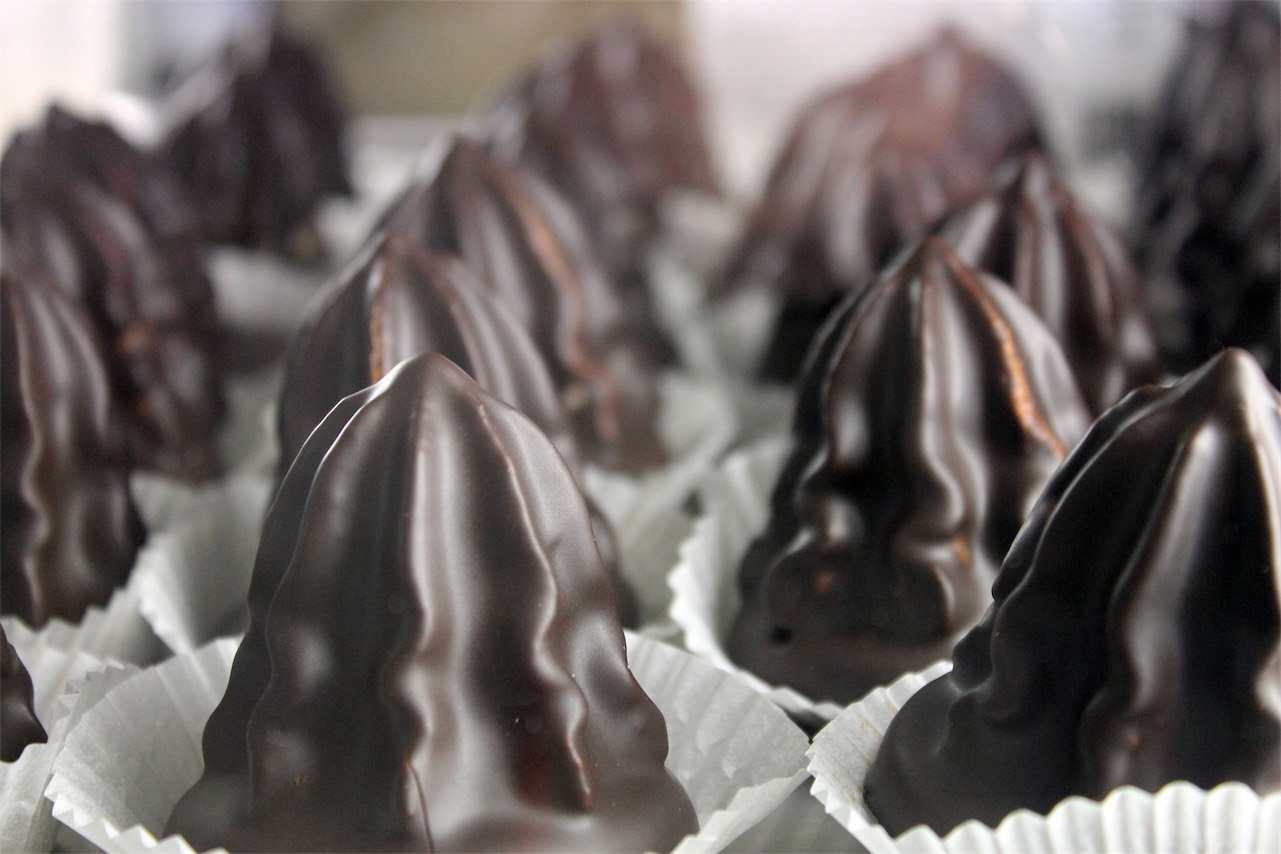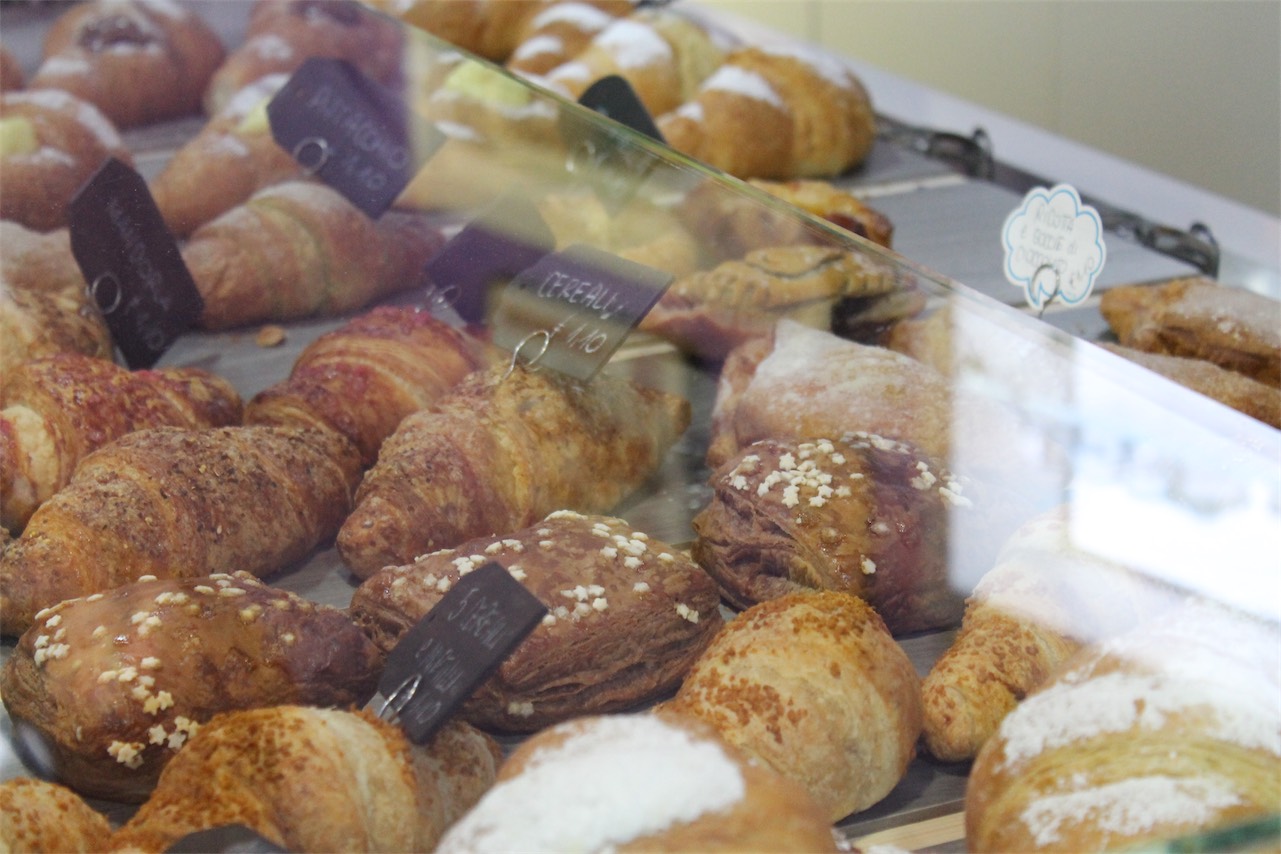 - Gli ottimi croissant del bar "Square" di Cadorago (CO)
A sad looking city, but that enchants you with its elegant streets, its cafes at every corner, and the lake, how wonderful! The same atmosphere of the gatherings scratchy looks of people who show that nothing can scrap them: they look, listen quietly and then they tell you what they think, but gracefully, while remaining far apart enough and with a certain savoir faire.
The smell of wet in the streets of the center in the morning is something you just cannot forget as the first rays of sun on the Lake in June.
Tourists begin to invade the city in April often sit in bars for hours sipping cappuccinos, eating pizza or enjoying an ice cream. So, in a certain way it's a city with many aspects, but that leaves you at the end with that sense of sadness and quiet, perhaps due to to the presence impassive lake that looks at you day after day in the same way ….
Places where to have something nice to eat, there are many of them! I love to go to "Lariana" an ice cream shop which has two shops (Lungo Lario Trento no.5, Via Cesare Cantù no.20), in the one along the lake, often you find the birds that will keep you company just to get a piece of ice cream cone. If you feel like something salty and fast, there is a crowded piadineria (flat, unleavened bread wrap shop) "Marghe…Rita" … ( via Borgo Vico no.185) and among the thousands of piadinas you will surely find one that will suit you! Don't stop at first restaurant that you find, you may have some bad surprises, you should go by "Feel" (via Diaz no.54) careful to the flavors of the area, they will offer a wide range of products and typical revisited dishes: try the dumplings (called canederli) with parmesan mousse and crispy leeks, delicious! Another restaurant that I recommend is "Al solito posto (The usual place)" (via Lambertenghi no.9), where in the small stone rooms, they will delight you with some excellent cuisine of a really refined taste, for example, the cannelloni (a kind of pasta) with cuttlefish, broccoli and lobster, fantastic, and at the end you can get a green apple granita (similar to an ice slush) with muscovado (dark cane sugar)! Further down the same street, at the no. 19, there is a place that will delight you with a good glass of wine and the most wanted cold cuts "Pronobis" in a very welcoming and elegant atmosphere.
If you are a fan of crowded places and good and simple kitchen, I recommend the Pizzeria and Cotoletteria (breaded cutlet) "Il Pinzimonio (The vinaigrette)" (via Bonanomi no. 24). If you want, instead, to be pampered and enjoy a dinner a little more particular the place is "The Colombetta (the small dove)" (via A. Diaz no. 40) I tried the black pappardelle (a kind of pasta) with sautéed shrimp and radicchio, unique!
A small pastry bakery "Dolciamo" (Via Borgo Vico no. 104) has been, for a long time, my dining spot on Sunday mornings: try the veneziane (soft brioche) with the cream, and mini pastries are really perfect and courtesy and kindness of the two shop assistants and pastry chef always distinguish this place. For those who like the products from Puglia, the original ones with the flavors of the past, you can go to "Di Puglia un pò (a bit of Puglia)" (Via Borgo Vico no. 203 / A) a shop where you will find the taralli (look like tiny dried bagels), to the special flours and cheeses, also the ladies who own the shop are very funny and will advise you in the selection of the products. You should also try the delights of the "Un pan de Com (a bread of Como)" (Via Milano no. 43), you'll get lost in showcase observing all biscuits, fruit baskets and custards, milk rolls etc.
If you feel like taking a walk you can try "Square", a bar of Cadorago, a village a few kilometers from Como, here you can find the croissants with thousands of different flavors and also delicious, and the kindness of the owner and his collaborators, good basis to start a good day! If you love tea
will recommend "tea world" (via Odescalchi no. 8): the owner collects the best types of teas from all over the world that you can find in his little shop, in colorful and attractive envelopes, and thanks to his infusions, teas and herbal teas, that will keep you company, especially in the cold winter afternoons, you get pleasantly transported into other worlds.
If Tuesday, Thursday and Saturday morning you have nothing to do and you want to know the true city life, sneak in the covered market (via Mentana no. 5). You will find from flowers to vegetables, from meat to fish, from bread to cheeses, etc., a show wonderful colors and the ladies will tell the most unthinkable things!
Sunday if you want to get away from the town atmosphere, go up by cable car to Brunate (small town near to Como) and try the dishes of the huts, everything there is really very good, from the first dish to the dessert, and then, the view from up here, leaves you breathless!
Ti è piaciuta questa ricetta?